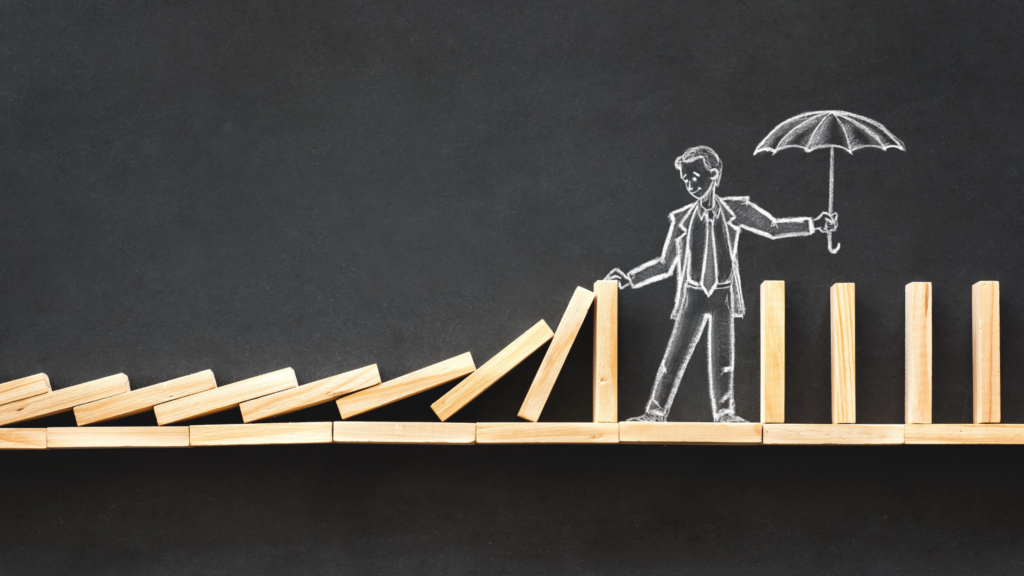 If you run your own business, you already know that business risks must be taken at times to foster growth.
But not all types of risks are worth taking, and some can be avoided. A risk management consultant or team can help you identify and manage key risks which could cost your business too much.
Why Hire a Business Risk Management Team?
Plenty of business risks exists today, not the least of which are unpredictable global problems like a pandemic.
A competent business risk professional can work with you as you build your business to help you understand the most prominent risks for your company and industry. They can help you know how to reduce risk and be better prepared for the unavoidable.
They can help you:
Appreciate the risks that could most affect your business
Preemptively avoid lawsuits
Determine the profitability versus the risk of crucial business decisions
Have proper representation should a lawsuit arise
Feel more secure about decisions you make in your business
Practice due diligence in legal issues
Understand risks in light of current industry trends and regulations
Help you with significant changes like mergers and acquisitions
Anticipate supply chain and resource problems
The better you can navigate business risks. The more likely your business will thrive in the long term.
Types of Business Risks
Risk might fall under different categories, some of which you will already be familiar with if running a business. But what's important to remember is that sometimes things can throw us for a loop with little to no warning.
Even though you might be aware of prominent types of risks in a given scenario, you can't neglect the possibility of unusual things happening that are out of your control.
Financial risks
Financial risks can involve shareholders, cash flow, and budget planning. It might apply to activities that could easily lead to loss of cash flow, liquidity, investments, equity, or credit.
Operational risks
Operational risks encompass many things, including administrative failures, infrastructure problems, technological issues, and environmental regulations.
Safety risks
Safety issues may encompass things like workplace injuries and liability claims. A single slip and fall, for instance, can cost a business thoroughly and often be prevented with something as simple as signage. While this may seem obvious, busy business owners sometimes lose sight of these details.
That's why having a thorough assessment by a legal or HR team can be helpful. Equipment failures also fall into this category and may be a pivotal factor to consider—for example, for businesses that rely heavily on expensive equipment.
Human resources/labor law issues
Unfortunately, it can be all too easy for new business owners to accidentally neglect business risks associated with human resource issues, especially if they don't yet have a dedicated HR team.
Human resource-related issues that can arise which can cost you include:
Workplace harassment and violence
Poor safety measures
Confientiality issues
A lack of emergency response protocols
Issues related to fair hiring
NDAs and contracts
Onsite injuries and workers' compensation
Any small business owner should be fully educated on labor law to ensure that their employees are treated fairly and cover themselves if an employee parts ways based on something they see as a legal issue.
Strategic risk
Strategic risks generally apply to the overall business and relate to ownership and planning.
Risk assessment applies to real risks like assets and the capacity for a person to properly analyze the level of risk made in decisions like strategy. Examples can include strategic decisions made regarding developing a new product, changes in management, and mergers and acquisitions.
Compliance risk
Business risks related to compliance generally pertain to laws, regulations, licensing, and codes. Enforcing compliance, company policies, and industry standards should be accompanied by thorough follow-up and corrective action.
Security risk
Security issues are increasingly a concern for most types of businesses in high tech that can cover all kinds of topics.
Reputational risk involves the way others see your business—for instance, dealing with negative online reviews or managing PR issues. It may also cross over into other issues, including internet and privacy laws and security of information. This might mean anything from collecting customer information to managing HIPPA policies properly.
Comprehensive risk management in the context of technology is important for compliance and the safety of all stakeholders
We Can Help with Business Risk Management and More
How is your company currently analyzing business risk? Are you practicing strategic risk management?
Don't risk your business' reputation by being sued for something this simple to set up at the front end!
Checking with a business lawyer will help you to understand the overall consequences of your decisions. Getting a second opinion is crucial, especially when considering large sums of money, not to mention your precious time and energy.
We can help you understand the risk of making the right choices and avoiding costly mistakes.
Your confidential consultation is the first step to identifying, prioritizing and addressing business risks to minimize the fallout from unexpected incidents and keep you compliant with local law.
Call 303-780-7333 or schedule an appointment for a free consultation.
Enjoyed this article? Here are three more you might like: