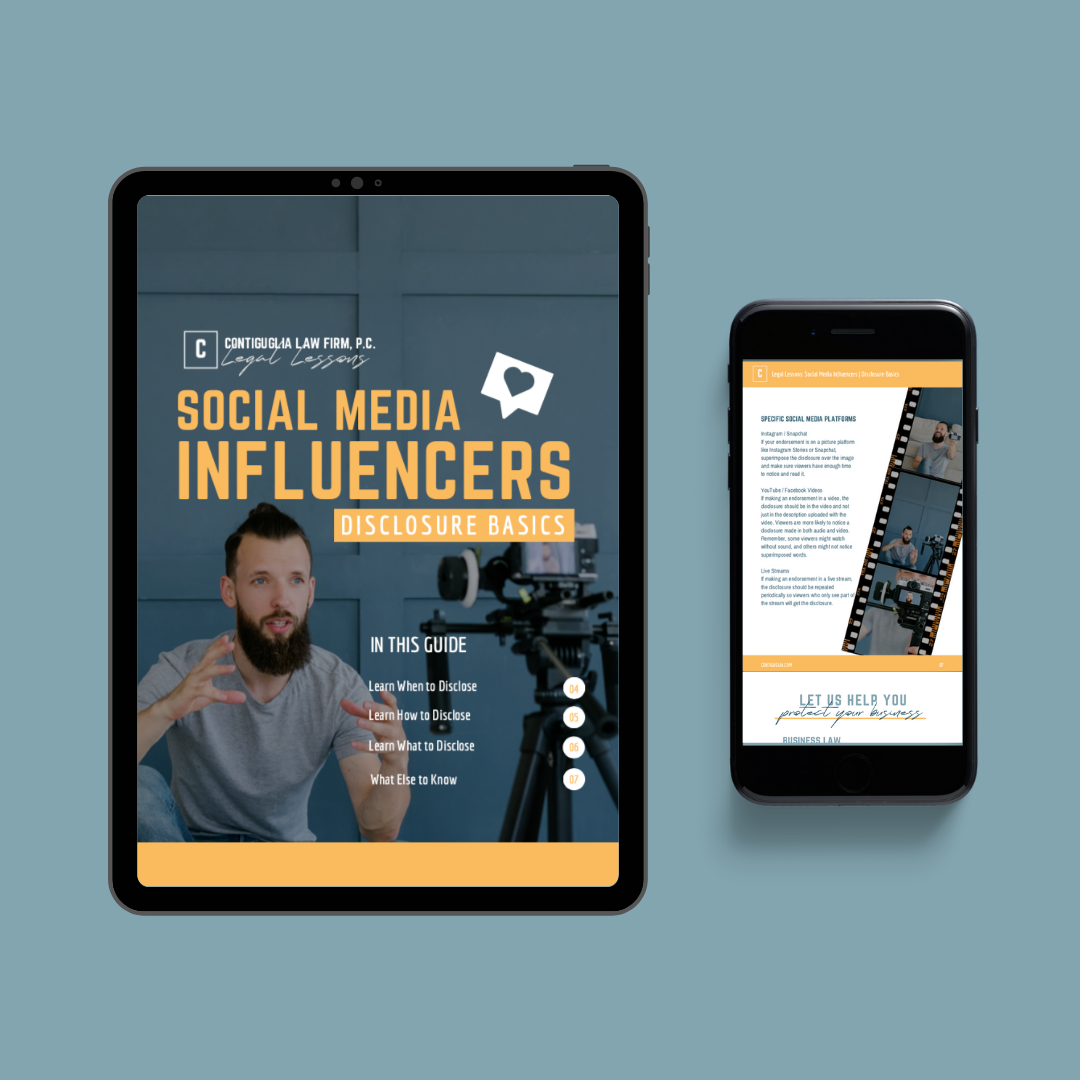 Social Media Influencers Legal Guide
do you recommend or endorse products?
The United States Federal Trade Commission (FTC) is tasked with stopping deceptive advertising practices.
This guide, based on the FTC's Endorsement Guide, helps outline how advertisers and endorsers can stay on the right side of the law.
Download this free guide now!
LEGAL DISCLAIMER AND NOTICE:
By viewing this website, you agree that no attorney client relationship is intended or created. The content within this web site is informational and general in nature only. The information contained herein may not reflect the most current legal developments, is not intended to constitute legal advice and should not be used for this purpose. Visitors to this website should not act on any of the information contained herein without first obtaining qualified legal advice.

The payment system should only be used by current The Contiguglia Law Firm, P.C. clients. The depositing of funds by individuals who are not The Contiguglia Law Firm, P.C. clients does not create an attorney – client relationship unless and until there is a written fee agreement in place formalizing the attorney client relationship. Fund deposited from Non The Contiguglia Law Firm, P.C. client will be returned.